---UPDATE---
NOTICE: I will be having Hip Surgery on December 8th.
Thank you all for your business. My Hip Surgery notice sent sales through the roof. I've produce as much inventory as I can so I have quit a bit on the selves.
I did manage to get caught up on all my orders so far. I won't be able to do anymore cutting on the CNC for at least 3 or 4 weeks so what I have on the selfs, is what I have.
I'll update this notice as I sell out of certain stands. until then, they will be sold on a first come first serve basis and I'll get them out a soon as possible.
Thank you for your business and understanding during this time.
Glen Hackler
949.633.3420
Welcome to our store!
Introducing our premium RC aircraft stands/workstations, meticulously crafted with top-notch materials and offering endless configurations to cater to your precise requirements. Designed to ensure the safe and secure storage of your airplane, whether it's at the field or in your workshop. Each stand is painstakingly handcrafted right here in the USA, personally crafted by us in our garage, guaranteeing unmatched quality and service. We are committed to delivering the very best that the hobby has to offer.

Take advantage of this versatile stand when you're at the field. Easily adjust the moveable arms to securely hold your RC airplane in place while you work on it. Utilize this stand at home or in your workshop, and unlock numerous possibilities to securely hold and rotate your project, granting easy access to every part of the RC airplane. From upright, inverted, to on your model's side, our stand provides the easiest and most reliable method for working on your planes!

Customize the stand's height to suit your personal comfort and ensure optimal accessibility. Level your RC plane effortlessly to set precise throws for all surfaces. Once you experience the convenience and efficiency of our stand, you'll wonder how you ever managed without it. Elevate your project-building experience with our exceptional aircraft stand today!
Read More About Us...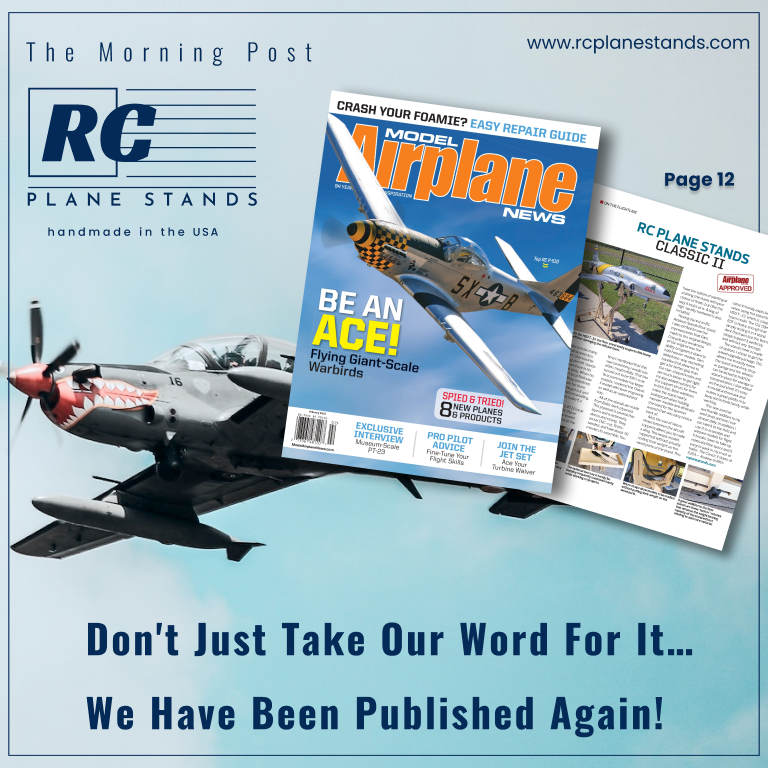 Stand Above the Rest!
Model Airplane News just published a product review of our Classic II Floor Model.
Download PDF here
Check it out!
How we make it...
Regular price
From $139.95 USD
Regular price
Sale price
From $139.95 USD
Unit price
per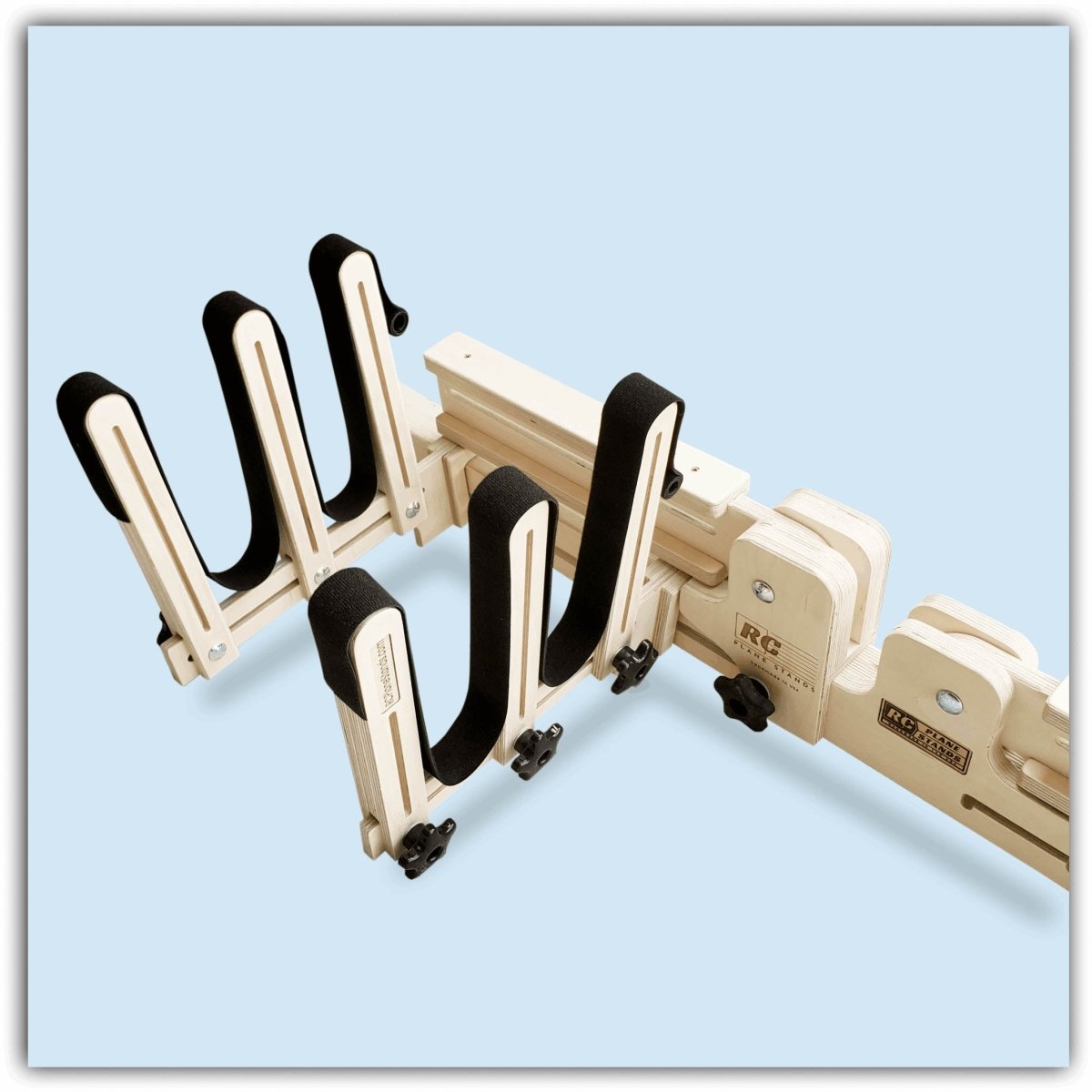 Upcoming Events
Come check us out!

We're going to a few flying events with our booth this year. We'd love for you to stop by and say hello and check out our stands in person.

PVMAC BIG JOLT 2

EDF Fun Fly

PVMAC's Prado Air Park, Chino, CA

June 3, 2023, 9am – 3pm

The BIG Jolt event is open to all EDF (Electric Ducted Fan) Jet Aircraft.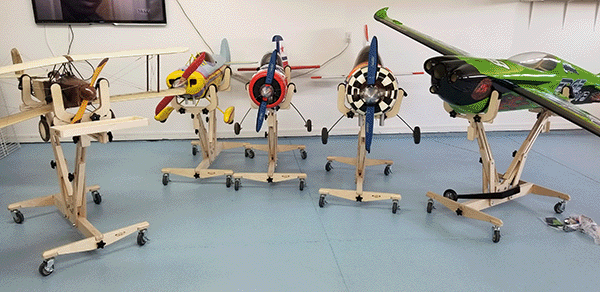 Check out our Customer Photo Gallery
Jon Wilson from AZ Bought one of our stands, he liked it so much, he had to come back for four more. 
See More...
Made in the USA

Each stand is personally and painstakingly handcrafted right here in the USA in my garage and comes with unmatched quality and service to provide our customers with the very best the hobby has to offer.

Money Back Guarantee

If for any reason you're not completely satisfied with your new stand, call me and I'll either make it right, or you* can ship it back to me and I'll gladly give you a full refund.

*Buyer pays return shipping.

Give Us a Call

If you have any questions, don't hesitate to call or text me!

Glen's Cell: 949.633.3420

Join our Facebook Group

A group for RC enthusiast to share photos and ideas to improve the RC Plane Stands brand. Click Here